---
Why We're Your First Choice for Quality Concrete Slabs
Throughout the years, we've firmly established ourselves as leaders in the concrete slabs industry. Our combined expertise tallies decades in the precast industry, which gives us the edge in many areas, including:
The very latest technologies: We combine sophisticated designs software with machine extruded beams and lintels, resulting in industry-leading concrete slabs;
Flexible product range: From huge industrial construction projects to minor contracts, our products will get the job done;
Competitive rates: We far exceed quality and competitive rates; and
Decades of experience: Our more than three decades in the industry has seen us work on everything from domestic homes to soccer stadiums, and everything in between.
These are only a few of the many reasons why we are your only choice when it comes to sourcing the very finest quality concrete slabs in South Africa. Browse our site for more information on our vast product range, and contact us to discuss your needs in detail. We're ready to answer any questions you may have and I look forward to helping you take your construction to the next level.
About Us
The Royal Concrete rib and block concrete slab system has an established and highly respected name in the construction industry. With over 20 years of experience, we guarantee superior service and quality products. Despite our long and distinguished history, we have got a brand new story to tell. One of success, drive, and commitment. Royal Concrete still has an outstanding range of high-quality concrete slab products and we still provide unparalleled technical expertise… but we now offer something else.
Royal Concrete is proud to announce that we have a new and highly advanced production facility in Johannesburg. With a fresh and innovative approach to everything that we do, a new commitment to our customers and new products and benefits to offer, we look forward to growing even more.
Contact us for access to cutting edge concrete slabs in South Africa
Our Products and Services
Please Note:
You can scroll between the products to view them all.
---
High Performance Rib and Block Slabs from Royal Concrete.

Conventional Concrete Slabs… But More Efficient Popular Builders Choice.

These are more efficient than conventional slabs and are a popular builders choice. Our feature-rich rib and block slab solutions add value to any construction project. Our celebrated range of precast slabs contains everything you need to create the perfect solution for your project and design's specific requirements.

We specialise in maintaining world-class buildings through service excellence. Thanks to our vastly competitive rib and block slab prices, we bring great value to the construction chain.

The Slab Engineered For The 21 st Century

Lightweight. Propless. Eco-friendly & Lightning Fast

The brilliant Royal Concrete engineers have met the challenges of the 21st Century with innovative and advanced polystyrene insulated rib and block slab. These polystyrene slabs come armed with a concrete tray for easy soffit plastering. This concept has since been copied by many of our competitors. Our engineers have mastered this art and we offer the most sought after polystyrene insulated rib and block slabs.

Polystyrene insulated rib and block slabs are specifically used for long-distance building projects, where lighter weights are needed on load-bearing walls as well as 3rd and 4th-floor levels for easy installation.

Industry Leading Engineering and Slab Services

Council Signatures, Foundation, Slabs, Staircases…Inspections and Certifications.

Throughout the years, we've perfect our approach to slab engineering services. Our solutions range from a complete service offering placing a high value on safety, efficient design and professional solutions. Taking all of the above into account, our engineer's design structures that stand the test of time.

We incorporate modern trends that are both safe and competitively, which form the basis of our designs. Let our qualified PR engineers provide you with the range of engineering services you need for your next industrial, commercial or domestic development.

A Complete Ready Mix Concrete Solution

Including Pump Hire (JHB And Surrounds Only)

We are proud to provide a complete ready mix concrete solution. Not only do we provide a service that is incredibly efficient and convenient, but our ready mix concrete also exceeds all strength tests. Who else can guarantee this?

Our variety of ready mix concrete solutions ranges from15 to 35mpa. Let our experience and expertise work for you, and let us help you take your construction project to the next level.

We are proud of our long history of excellent service in the construction industry and continue to work hard to deliver the excellent concrete construction solutions our customers have come to expect from us.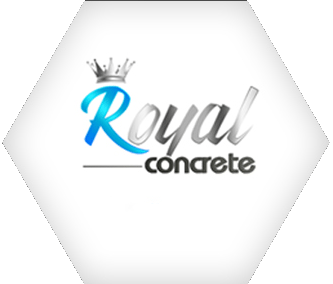 You guys have bent over backwards to make this project a success. Fantastic. Will always buy from Royal Concrete Slabs

Thanks again Yosuf for the good stuff. Strong Lintels , blocks and sharp delivery and back up service. We appreciate it.

Royal Concrete Slabs definitely keeps my clients satisfied time and time again. Products are always of highest quality and to my engineering specs.

The great service also applies to Royal Concrete for their Rib & Blocks. I will always recommend their services. Prompt and as Zaheer says, there are some spare and there was… Yousuf Daya and Zaheer Daya and Team
Efficient Concrete Slabs At Factory Prices