Take Your Project Forward with State of the Art Slab Engineering Services
When it comes to expert slab engineering solutions, you deserve to work with the best, which is exactly what you receive when you choose to work with us. With the experience and expertise of our seasoned team, we're able to supply in-house slab engineering solutions, delivering a timeous and effective solution that minimises delays.
Throughout the years, we've evolved our rib and block concrete slab that sets the standard for excellence in our industry. We are proud of our slab engineering services and continue to work hard to drive innovation and service excellence in our sector.
One of the many elements that set us apart from a crowded marketplace is that we continue to tailor our engineering services to our clients' needs. We know that there is no one project that is similar to another, so a one size fits all approach will never work. We deliver concrete slabs that meet the unique needs of the modern South African contractor, which are sure to add tangible value to their projects.
Contact Us Today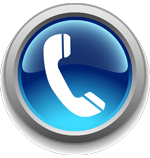 Call 072 888 6643
For Technical Advice
Enjoy Flexibility and Versatility from Your Royal Concrete Slab Engineering Solutions
Some of our engineering services include:
Signatures for Council
Foundation Designs
Slab Designs
Staircases
Inspections and Certifications
Our concrete slabs are designed to be flexible and versatile, spanning up to eight meters. As they are factory produced to the very highest standards, you can place great confidence in all your concrete slabs. T lintels are also machine extruded, and never manufactured in moulds, like our competitors.
This leads to the underside of our lintels being rough, servicing as a good plaster adhesive surface. Another reason why we remain at the top of our industry is that our lintels and blocks fit perfectly thanks to level soffits, which only further reduces plastering headaches.
There is also no need for cranes, as erection can be taken care of by unskilled labour.
We are proud of our long history of excellent service. Tap into our expertise, and let it work for you. To learn more about us, and for all the information needed to make an informed decision, speak to us today. We look forward to hearing from you soon.